Murfreesboro Bentley Dealer: Exquisite Luxury Service 
Discover the epitome of opulence and refinement at the best Murfreesboro Pre-Owned Bentley Dealer. Experience automotive elegance and unparalleled customer care at our dealership in Murfreesboro, which sets new standards in the world of luxury. Immerse yourself in a realm where every detail is meticulously crafted to cater to your desires. Indulge in our extraordinary collection of Bentley masterpieces as we elevate the art of driving to get the best experience. Your pursuit of extraordinary luxury begins here. Now is the time to enjoy the scenic ride to Murfreesboro.
Popular Pre-Owned Bentley Models
Here are some of the pre-owned Bentley models that may be available at the Murfreesboro Bentley Dealer:
Bentley Continental GT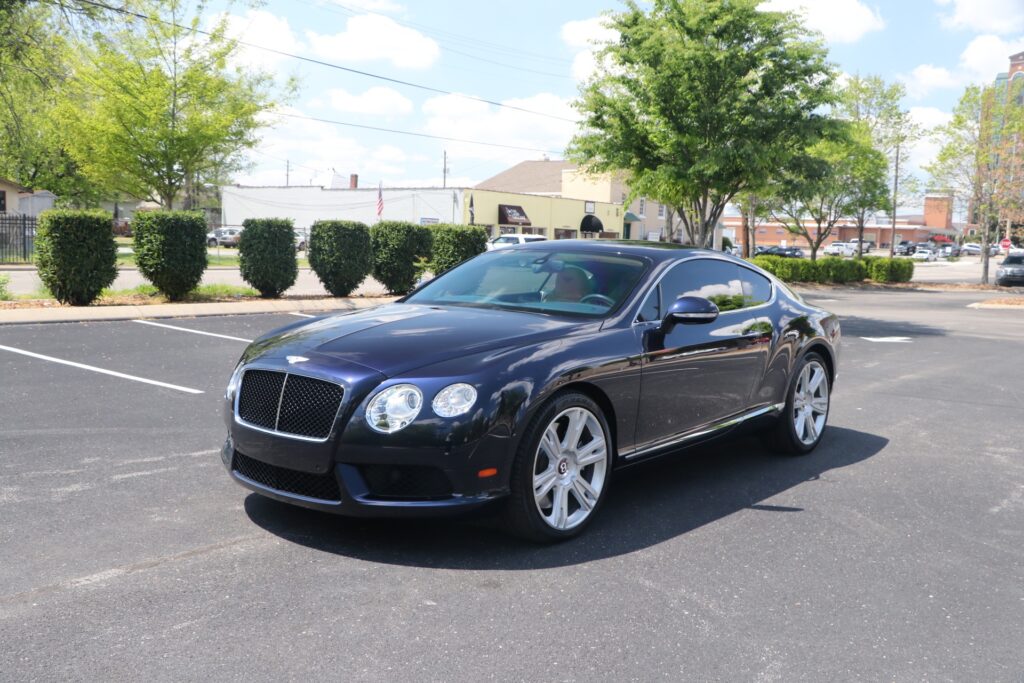 Introducing the exquisite Bentley Continental GT with a range of powerful engine options. Opt for a 6.0-liter W12 engine that boasts an impressive 626 horsepower or a 4.0-liter V8 engine that generates up to 542 horsepower, both with an 8-speed dual-clutch automatic transmission. This model sets the bar high with a speed range of 198 mph to 208 mph. Enjoy luxurious features from various upgraded trims, such as premium leather upholstery, heated and ventilated seats, advanced infotainment systems, and superior audio systems. The Continental GT is the epitome of sophistication.
Bentley Flying Spur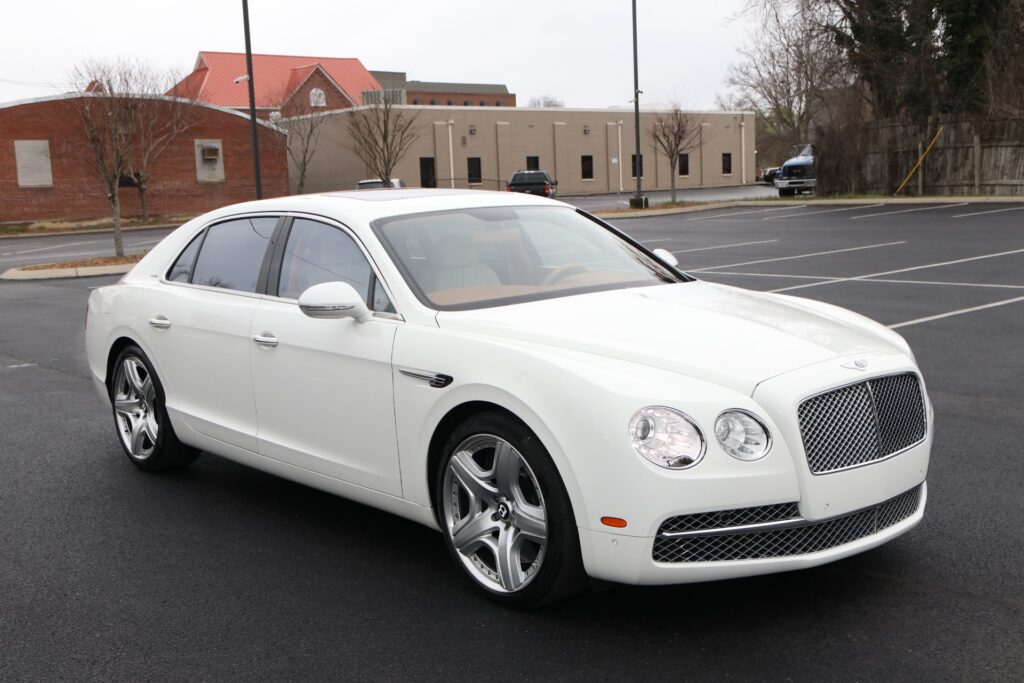 Experience the powerful and fuel-efficient Bentley Flying Spur. The car is an amazing addition to the Continental GT engine and provides a hybrid V6 engine 2.9liter option. This reduces your carbon footprint and fuel emissions, making it an eco-friendly addition to the roads. For your safety and convenience, the Flying Spur features Adaptive Cruise Control, Lane Assist, Night Vision, and multiple airbags. Showcasing an elegant and refined design with a signature front grille and LED headlights, the Flying Spur is a true icon of style and performance.
Bentley Bentayga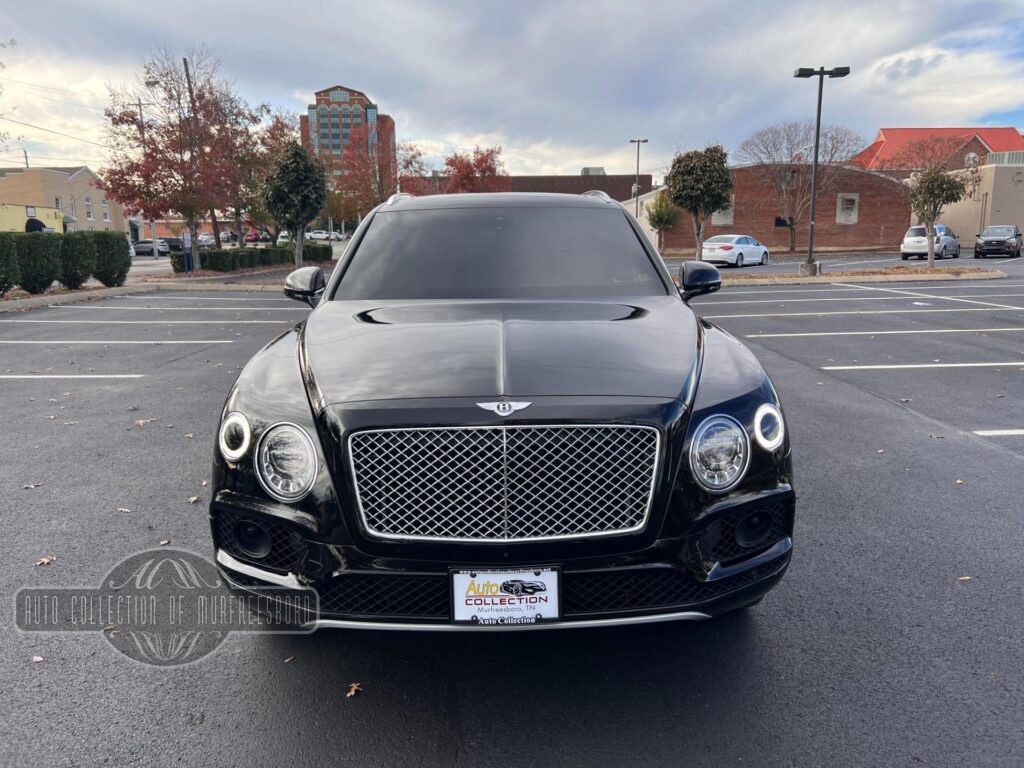 The Bentley Bentayga is the pinnacle of luxury SUVs, offering a ride that is both robust and refined. There's an engine for everyone, with choices ranging from a 3.0 L turbo V6 petrol plug-in hybrid to a 4.0 L twin-turbo V8 diesel engine and a 4.0 L twin-turbo V8 gasoline engine. The electric motor in the Bentayga has an output of 94 kW, and the vehicle's 17.3 kWh lithium-ion battery is also outstanding. The 8-speed ZF 8HP90 automatic transmission that comes standard with all of these powertrains makes for a comfortable ride in all weather conditions. The Bentley Bentayga may be had with either a hybrid system that saves on gas or a standard gasoline engine that delivers plenty of power.
Bentley Azure
Experience the perfect combination of power and refinement with the Bentley Azure. This exceptional four-seater convertible grand tourer boasts a front-engine, rear-wheel-drive configuration that guarantees a thrilling ride. Equipped with a powerful 6.75 L turbocharged Bentley V8 engine, this vehicle seamlessly leverages 4-speed and 6-speed automatic transmission options in various years and trims. The meticulously crafted interior and exterior are characterized by the use of only the finest materials and uncompromising attention to detail. In essence, the Bentley Azure epitomizes the ultimate in luxury and sophistication.
Bentley Arnage
Discover the epitome of exceptional engineering and luxury with the Bentley Arnage – a full-size vehicle that presents potent performance options. Choose between a 4.4 L twin-turbo V8 and a 6.75 L twin-turbo V8 engine, coupled with amazing options of a 4-speed automatic, 5-speed automatic, or 6-speed automatic transmission. The distinguished 4-door sedan design flaunts an effortless elegance that makes it a stunning addition to any car enthusiast's collection. The Bentley Arnage is a true symbol of excellence that showcases the pinnacle of engineering and luxury.
Services Offered
The dealership prides itself on providing our customers with excellent service and top-quality Bentleys. Our team of experienced professionals is dedicated to ensuring that each and every customer is satisfied with their experience at our dealership. Some services you can get from us include,
Sales And Financing
The Bentley inventory at our car dealership is extensive. Our sales staff is always available to assist customers in finding the ideal vehicle from our inventory of gently used cars with low mileage. In order to ensure that our customers get the best possible price on their vehicle purchases, we also provide them with various financing alternatives. The financing department works with a number of different lenders to find the best rates and terms for each customer, including a wide range of lease, loan, and trade-in alternatives, as well as low monthly and down payment flexibility.
Vehicle Service And Maintenance
We understand how important it is to have your Bentley serviced regularly, so we provide a full range of services at our dealership. From simple fixes like oil changes and tire rotations to more involved repairs, our team of professionals can do it all. To guarantee each vehicle's optimal performance, we employ only the finest components and materials.
Online Car Buying 
Many customers prefer to shop for Bentleys online, so we have made it easy to buy a car online through our website. Online shopper conveniences include the ability to peruse products, read testimonials from verified customers for reassurance, view images, apply, and make a purchase. After that, arrange a test drive to validate your decision. 
Customer Care And Support
The pleasure of the dealership's customers is the dealership's top priority. We strive to provide our customers with excellent service by providing a variety of care and support options. All of our employees are well-versed in the used Bentley models we sell and are accessible at any time to answer questions or help customers choose the right vehicle trim and year for them. You can reach us from Monday through Saturday at any time during our service hours. 
Tips For Choosing The Right Model Of Bentley For You
When deciding to buy a used Bentley, it's essential to consider various factors to ensure you select the perfect luxury vehicle that suits your needs and lifestyle. Here are some tips to help you make an informed decision:
Determine Your Needs and Lifestyle
It's crucial to evaluate your driving habits, daily needs, and personal preferences when selecting a Bentley model. To discover the ideal fit, take into account elements like desired performance, comfort features, and practicality. For instance, an SUV like the Bentley Bentayga can be a better option than a coupe or convertible if you have a family or need a lot of cargo capacity.
Research Used Models
In addition to sedans like the Flying Spur and SUVs like the Bentayga, dealerships also provide coupes and convertibles like the Continental GT Convertible and the Continental GT, as well as sedans like the Continental GT. Every model has distinctive qualities and features. To choose the ideal used Bentley model for you, thoroughly research its features, styling cues, and technological capabilities.
Set A Realistic Budget
Examine the various financing options—including loans and leasing—and become familiar with the accompanying terms and conditions before making a purchase of a used Bentley. To locate a financing option that fits your budget, compare interest rates, down payment needs, and monthly payments. The staff at the dealership is available for assistance. 
Test Drive Multiple Models
Visit a Bentley dealership showroom to sample several models' handling, comfort, and driving characteristics. Schedule test drives in advance to ensure enough time and attention are given to the evaluation process. You may decide which Bentley model best meets your interests and needs with this practical experience.
Factor In Long-Term Ownership
Consider the anticipated depreciation and resale value of various models before selecting a Bentley. Include in your calculations the costs of long-term ownership, such as those for maintenance, extended warranties, service contracts, and insurance payments. By considering these factors, you may make a more informed choice and be better prepared for the financial obligations of luxury vehicle ownership.
Gather All The Information And Finalize Your Decision
After conducting your research, taking a test drive, and taking into account all of the aforementioned factors, make a summary of the important data and conclusions you have drawn. Make a note of the advantages and disadvantages, important points, and any other elements that might affect your choice. You may select the ideal Bentley model with confidence thanks to our in-depth study, and you can then take pleasure in the luxury and power that come with driving a car of this caliber.
Buy The Best Bentley Model In Murfreesboro
Choosing the perfect luxury vehicle, such as a used Bentley model, should be filled with joy and anticipation. At Auto Collection of Murfreesboro, we guarantee an unforgettable experience that will leave you wanting to come back over and over again. From pre-owned Bentley models to the services offered, customers can rest assured knowing that they're in the hands of knowledgeable auto experts who can make their dreams come true. Our team is always ready and excited to provide reminders to assess your needs and help you select the perfect car. Visit our website for access to our wide selection of Bentley vehicles today and see how we make luxury driving attainable!