Elevate Your Drive With Premier Murfreesboro Audi Dealer
Welcome to the best-ever Murfreesboro Pre-Owned Audi dealer, where we invite you to elevate your drive to amazing heights. Our dealership is dedicated to providing an exceptional automotive experience, offering a wide range of luxurious used Audi vehicles that combine cutting-edge technology, unparalleled performance, and exquisite design. Whether you're in search of a stylish sedan, a versatile SUV, a thrilling sports car, or an eco-friendly electric car, our knowledgeable team is ready to assist you in finding the perfect used Audi models to match your discerning tastes and driving preferences. Step into our world of automotive excellence and take a test drive to discover a dealership committed to delivering nothing but the finest in customer service and automotive craftsmanship.
Trusted Audi Dealer In Murfreesboro
For those in the market for a reliable used Audi vehicle, our dealership in Murfreesboro has been a trusted choice for years. With a reputation for excellence in used car sales, we have built a loyal customer base that continues to grow each year. Our passionate team of sales experts is knowledgeable about every aspect of Audi cars, from models to features, and can provide expert advice on helping you find the perfect vehicle for your lifestyle. We have a wide selection of pre-owned Audi models for you to choose from, with low mileage and in perfect condition.
You can also trust us to provide OEM Audi parts and accessories along with the cars. Buying Audi parts ensures that your vehicle performs at its best and remains in excellent condition for years to come. Our after-sales services are designed to help you maintain your car's performance and extend its life. It may include car maintenance, oil changes, tire rotations, engine repairs, etc.
Audi Models: Unveiling The Gems
You can find a wide range of Audi models to suit various preferences and needs. Here are some of the Audi models that may be available at the dealership:
Audi A3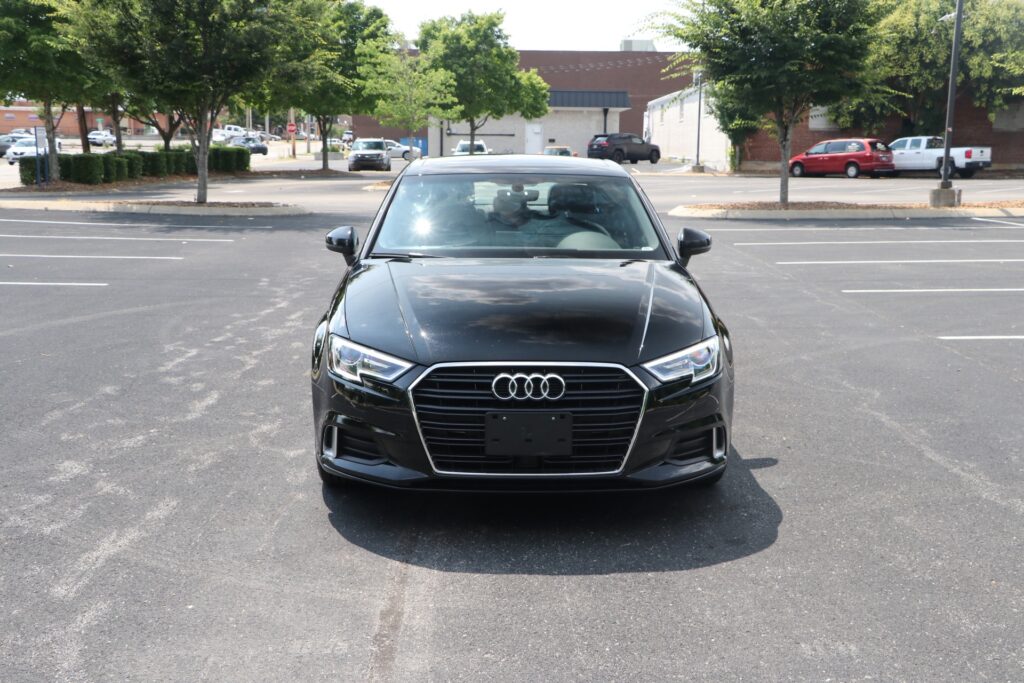 A variety of gasoline and diesel engines, including the 1.6 8v, 1.2 TFSI, 2.0 TFSI, and 2.5 TFSI, are available for the Audi A3, which is a compact luxury vehicle. It is available with a manual transmission, an automatic transmission, and a dual-clutch transmission so that it may accommodate a variety of driving styles. Additionally, the A3 is equipped with a number of standard safety features and may be had in either an All-Wheel Drive (AWD) or Front-Wheel Drive (FWD) configuration.
Audi A4
The Audi A4 is a well-liked luxury car that is available with a number of different engine choices. These choices include the 1.6 I4 8v SOHC, the 2.6 V6 12v SOHC, and the 4.2L V8. You can get it in a variety of body styles from us, including a saloon with four doors, an estate with five doors, and a cabriolet with two doors. Manual, automatic, and continuously variable transmission (often known as a CVT) are all available choices for the A4's transmission.
Audi A6
The Audi A6 is a luxury sports sedan that is well-known for its outstanding performance as well as its extensive infotainment systems. The A6 has a broad variety of engines, the power outputs of which range from 110 to 245 kW (150 to 333 PS). These engines include turbocharged inline four-cylinder engines, as well as more potent 3-liter ones that are configured in a V6 configuration with a mechanical compressor. The FWD and AWD configurations of the A6 are both at your disposal at the dealership. 
Audi Q3
The Audi Q3 is a lauded premium small SUV that is praised by customers for its chic appearance, cutting-edge technology, and agile handling. The engine options in Q3 to opt for one you need include 1.4L, 2.0L, and 2.5L variants. There is a manual transmission with 6 speeds, an automatic transmission with 6 and 7 speeds, and an S-Tronic transmission with 6 and 7 speeds.
Audi Q5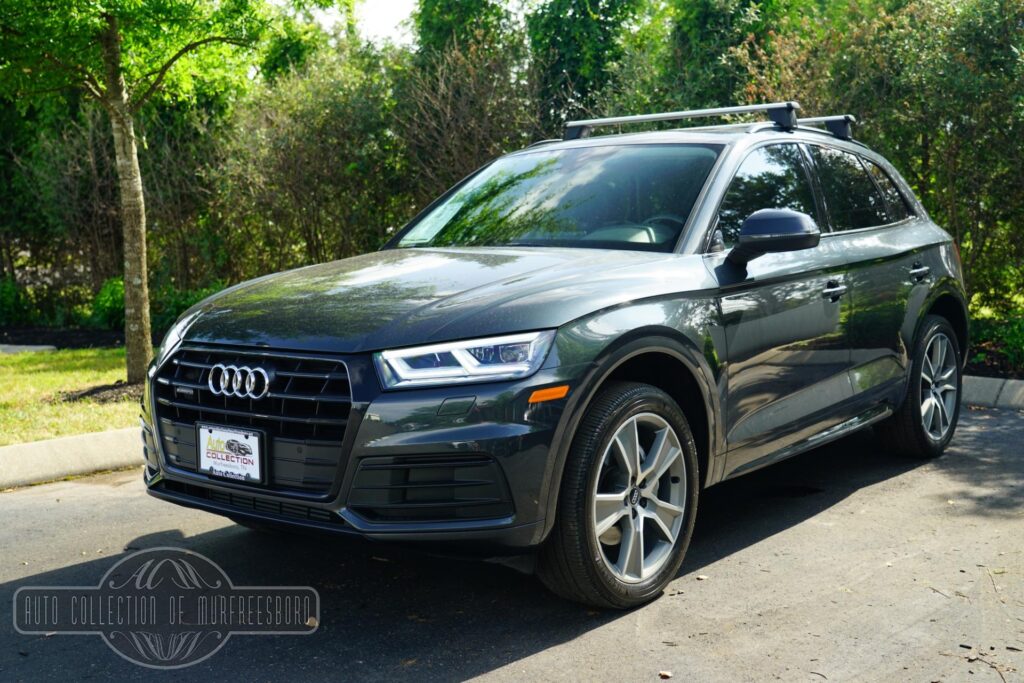 The Audi Q5 is a compact luxury SUV that can seat up to five people, and with a variety of engine options, including a 2.0-liter Turbo, 3.0-liter, and 3.2-liter V6, as well as a 2.0-liter TFSI hybrid with Quattro, you can choose what you prefer. The Q5 is available with a number of different transmissions, including a 6-speed manual transmission, a 6-speed Tiptronic transmission, an 8-speed Tiptronic ZF 8HP transmission, and a 7-speed S Tronic transmission.
Audi Q7
The Audi Q7 is a luxury SUV that delivers cutting-edge technology, uncompromising comfort, and exceptional performance. It features a longitudinal front-engine, four-wheel-drive (Quattro) layout. Engine options for the Q7 include petrol variants like the 2.0 L, 3.0 L supercharged V6, and 4.0 L V8, as well as the Q7 e-tron TFSI and diesel options like the 4.0 L TDI V8. Transmission options include the 6-speed automatic and the 8-speed ZF 8HP automatic.
Audi A5
The Audi A5 is another amazing automobile that offers quality, performance, and comfort. It provides a pleasurable driving experience because of its quick steering wheel and two different types of engines, the 40 TFSI and the 45 TFSI. Along with performance features, the heated seats, infotainment system, adjustable seats, ample seating room, and many other interior specs make it a fashionable addition to our showroom. 
Audi TT
The Audi TT is a two-door sports car that features a retractable hardtop and offers a selection of engines, including the 1.8L, 2.0L, and 2.5L displacements. This vehicle is distinguished by its cutting-edge aerodynamics and lightning-fast speed. The exterior is made with precision and a sleek design to ensure that the sporty runs at utmost speed. 
Audi R8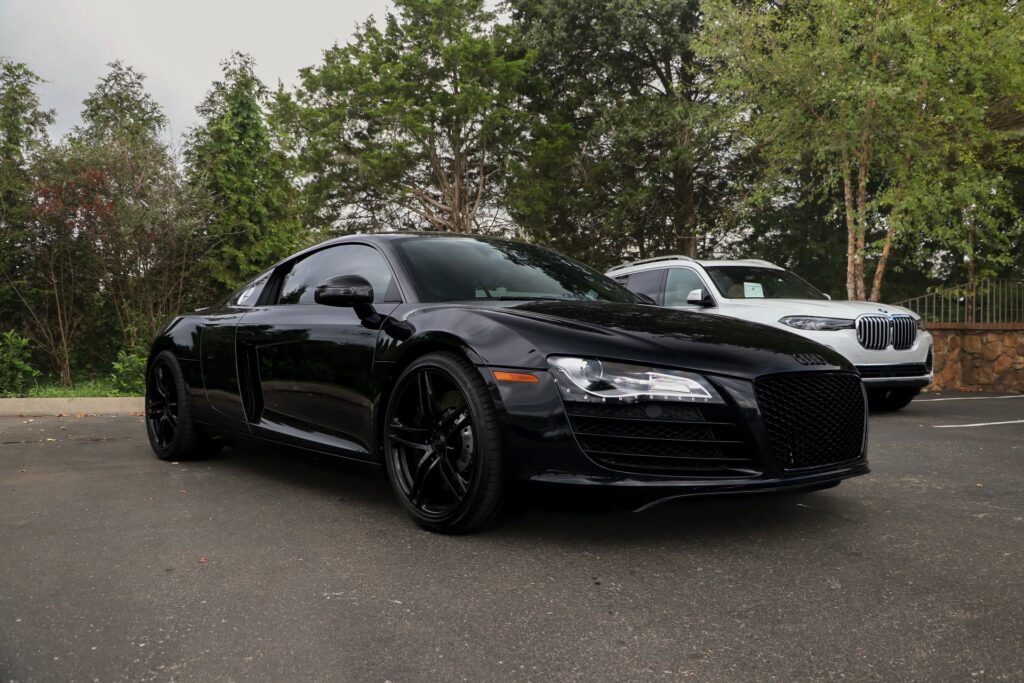 The Audi R8 is a two-seat sports car that features a mid-mounted engine and an all-wheel drive system. Both a two-door coupe and a convertible version are available for purchase. The R8 is available with a variety of engines, including the 4.2 FSI V8 and the 5.2 FSI V10. As an all-electric model with a battery capacity of 92 kWh, the Audi R8 e-tron is an alternative for sports car fans interested in reducing their impact on the environment. An amazing addition to eco-friendly cars. 
Financing And Trade-In Options
Acquiring a luxury Audi can be a daunting task, which is why we offer a plethora of financing options to help make it possible. Our dealership specializes in delivering various loan alternatives, adjustable monthly payments, down payment plans, interest rate choices, and flexible loan terms to help customers locate the right financial solution. No matter the loan size, we're here to help. Our credit scoring system is fair and best for bad credit scores, as we offer loans to all.
Additionally, we accept trade-ins, which can offset your buying costs. The process typically involves an appraisal of your current vehicle's value, which can be applied as a credit towards your next used Audi purchase. Provide all vehicle information, from mileage to model and trim, upload images, and provide additional information such as customization. After reviewing your application, we will provide you with an estimated value of your vehicle as trade-in credits. So buying a luxury car is made easier with our amazing dealership.
Exceptional Customer Service: Going Above And Beyond
Providing exceptional customer service is the cornerstone of our dealership. Our commitment to customer satisfaction goes beyond just selling cars – we strive to offer a unique experience that sets us apart from the competition. From our personalized vehicle recommendations based on your lifestyle and needs to our convenient online scheduling for maintenance and repairs, we offer a variety of services to make your car ownership experience as stress-free as possible. Easy-to-go applications for various services, online buying forms to expedite the process, and other amenities are just a few of the ways we make ourselves stunning.
But don't just take our word for it – our satisfied customers speak for themselves. Reviews and testimonials are the best forms of research one should do before buying a car. Our dealership in Murfreesboro has not only a significant online presence but also stellar reviews from customers. Our customer service and dedication to providing a seamless buying experience have been praised by many. You may check it out today.
Advantages Of Purchasing A Pre-Owned Audi 
Purchasing a luxury car like an Audi is a big investment, and it is essential to ensure that it meets your needs while providing value for money. If you are considering purchasing a pre-owned Audi, be sure to search for a reliable dealer that will provide you with trust and many other advantages, like:
Quality Assurance
The quality assurance that comes with buying a used Audi from a trustworthy dealer is one of the biggest benefits. A used Audi from a trusted dealer like us will live up to its reputation for dependability and durability. Trustworthy car dealerships only sell pre-owned automobiles that have passed a rigorous inspection, are in fantastic shape, and provide a satisfying driving experience.
Value For Money
A used Audi is a great investment because it is both cheap and reliable. However, if you go through a trustworthy dealer, you can rest assured that you'll drive away with a car that more than justifies its price. The decreased price makes insurance premiums more reasonable, and many dealers offer financing alternatives, so buying a used Audi is easier than ever.
Extensive Vehicle History And Transparency
You will have access to comprehensive vehicle history reports and other necessary documents to add transparency. You can request a reliable report that provides detailed information regarding any accidents, repairs, or maintenance the vehicle has undergone in the past. This information lets you make an informed decision when choosing the right pre-owned Audi that suits your needs.
Customer Satisfaction
If you buy a used Audi from a trustworthy dealer, you can rest assured that you will have a pleasant buying experience. To guarantee your complete satisfaction with your purchase, dealerships work hard to go above and beyond your expectations. Your pre-owned Audi's efficient operation and your peace of mind can both be guaranteed by taking advantage of the dealer's warranties, roadside assistance, and other support services.
Take Advantage Of The Best Audi Dealership In Murfreesboro Today! 
When deciding on the best Audi dealership in Murfreesboro for your dream ride, trust the experts at Auto Collection of Murfreesboro. Offering exceptional customer service with knowledgeable staff, various financing options and trade-in details, and a wide selection of Audis, the dealership provides an unparalleled experience. Whether you're looking for a pre-owned car or spare parts, come to experience everything that we have to offer. Scheduling a visit with our amazing team is simple; just give us a call or visit us online today! We guarantee that you won't be disappointed.